Zybra – GST Billing Software(GST Software) & Billing App
Posted on Oct 8, 2020
|
By Deep Patel
Zybra, brings up for its users "GST Billing, Invoicing, Accounting & Inventory App". A GST Billing Software(GST Software) & Billing App that lets a business owner keep complete control of his business accounting, stock/inventory, Invoicing, Estimates, Expenses, GST and more. Users can now download Zybra Billing App in their smartphones to manage their business accounting anyplace.
Zybra mobile app is your handy business assistant. It keeps you in full control of the business in a very simple and easy way.
In order to know what can Zybra mobile app do for you; take a look at what it offers on your finger-tips.
1. Get an overview with Dashboard:
To begin with, Dashboard on the app provides an overview of cash/bank balances available with the business. Dashboard also shows total number of overdue invoices and purchase bills.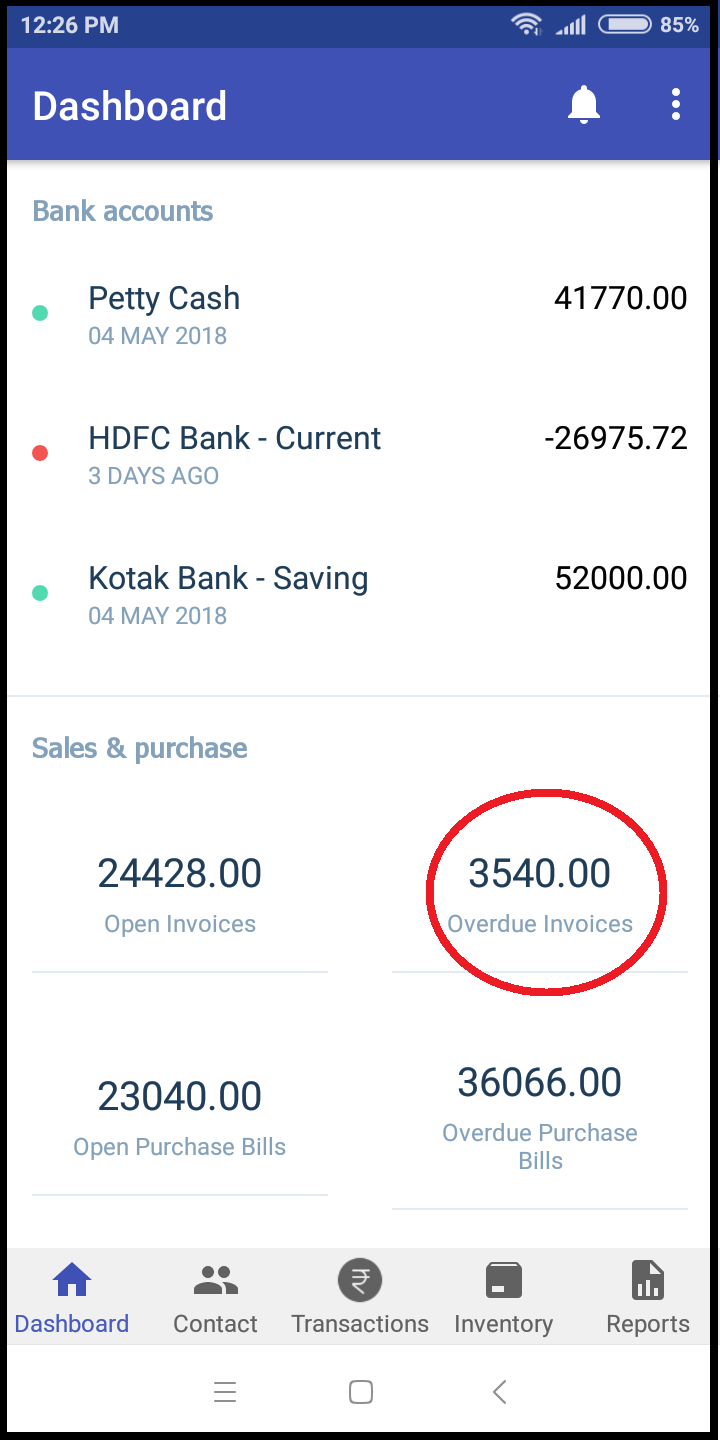 Click on the tabs to look into the details.
By clicking on overdue invoices, find your not yet recovered receivables.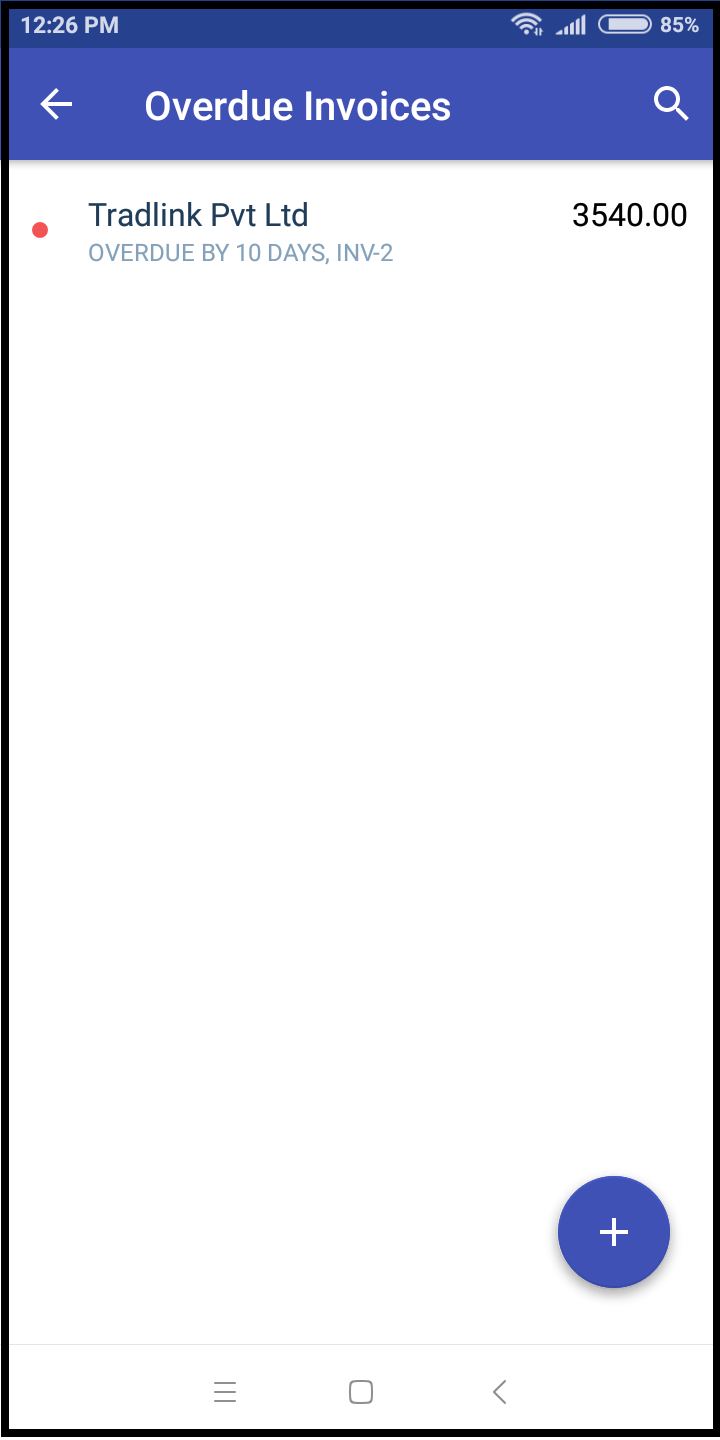 You can check the details & also send the invoices using Zybra mobile app.
2. Check with each of your contacts:
"Contacts" section on the app provides your customer and vendor contacts. Customer dashboard provides monthly sales chart as well.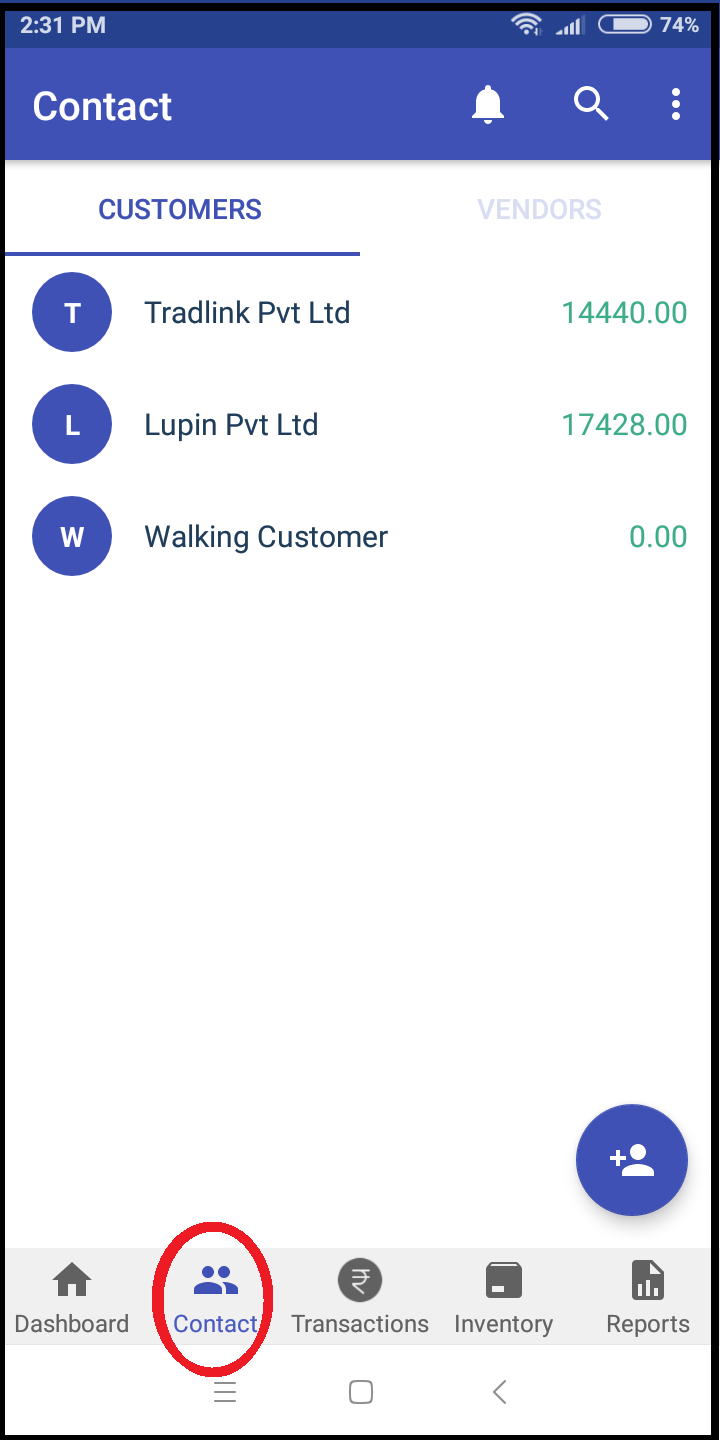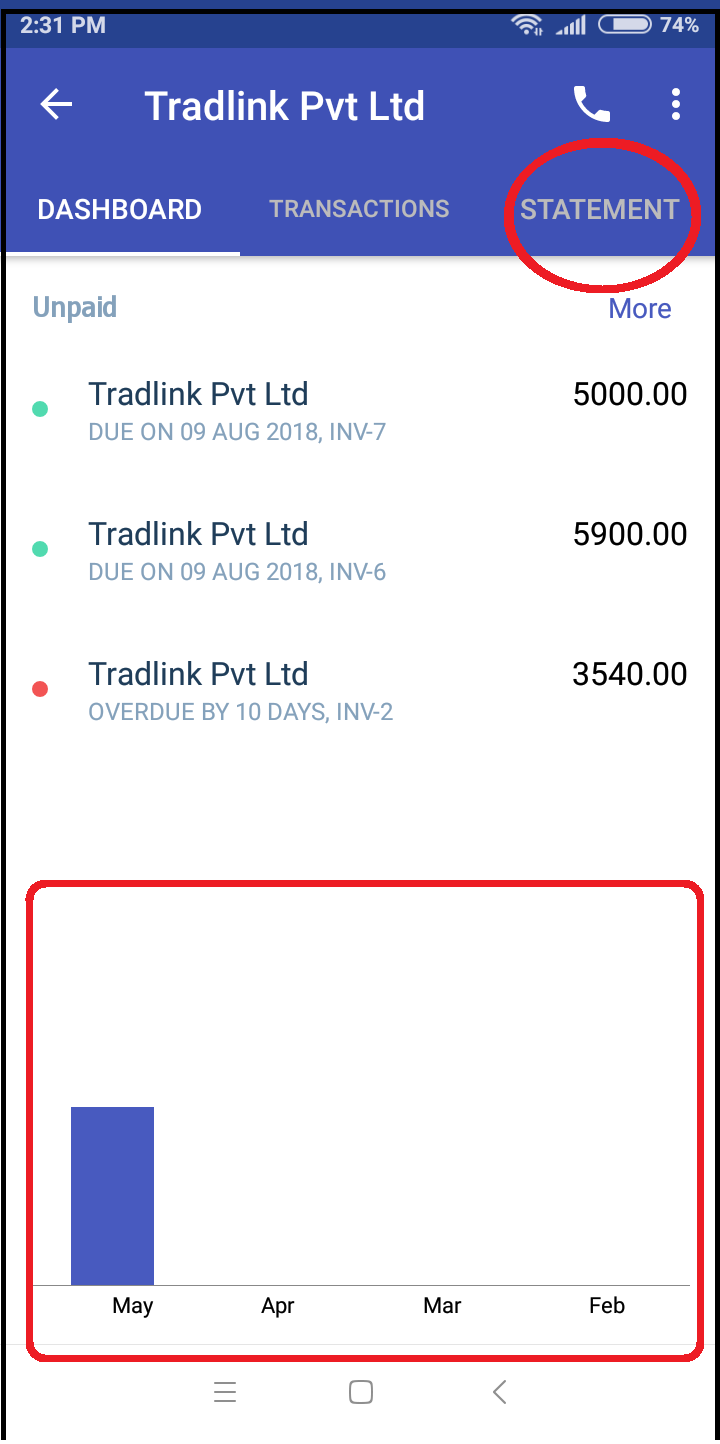 One can find a statement of transactions and the balance figure under "statements" of each customer.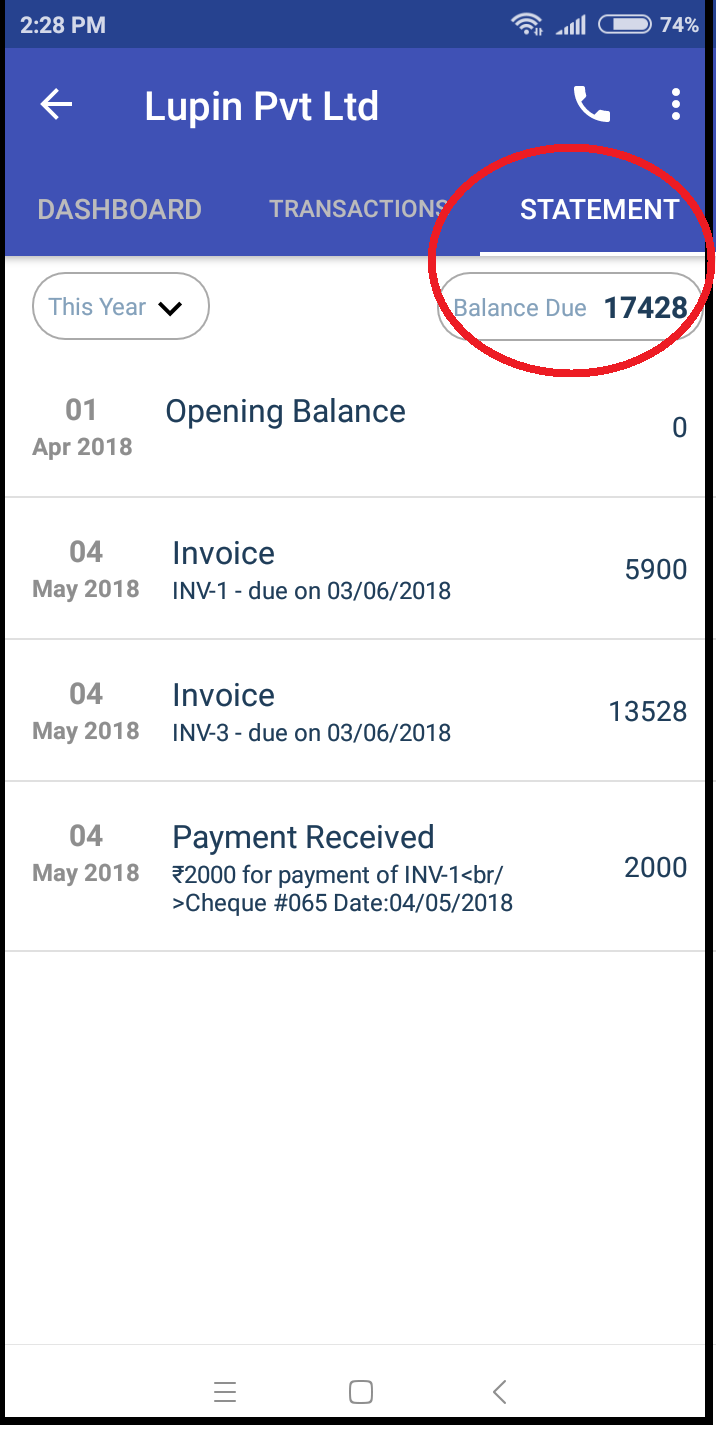 3. Manage your transactions:
You can have a glance of your transactions related to purchase, sales, expense and banking.
You can also add a sales invoice/purchase bill/expense or banking entry using Zybra mobile app.
4. Live Stock Management:
You can get details of your inventory real-time. Checkout stock in hand for all your items at a glance.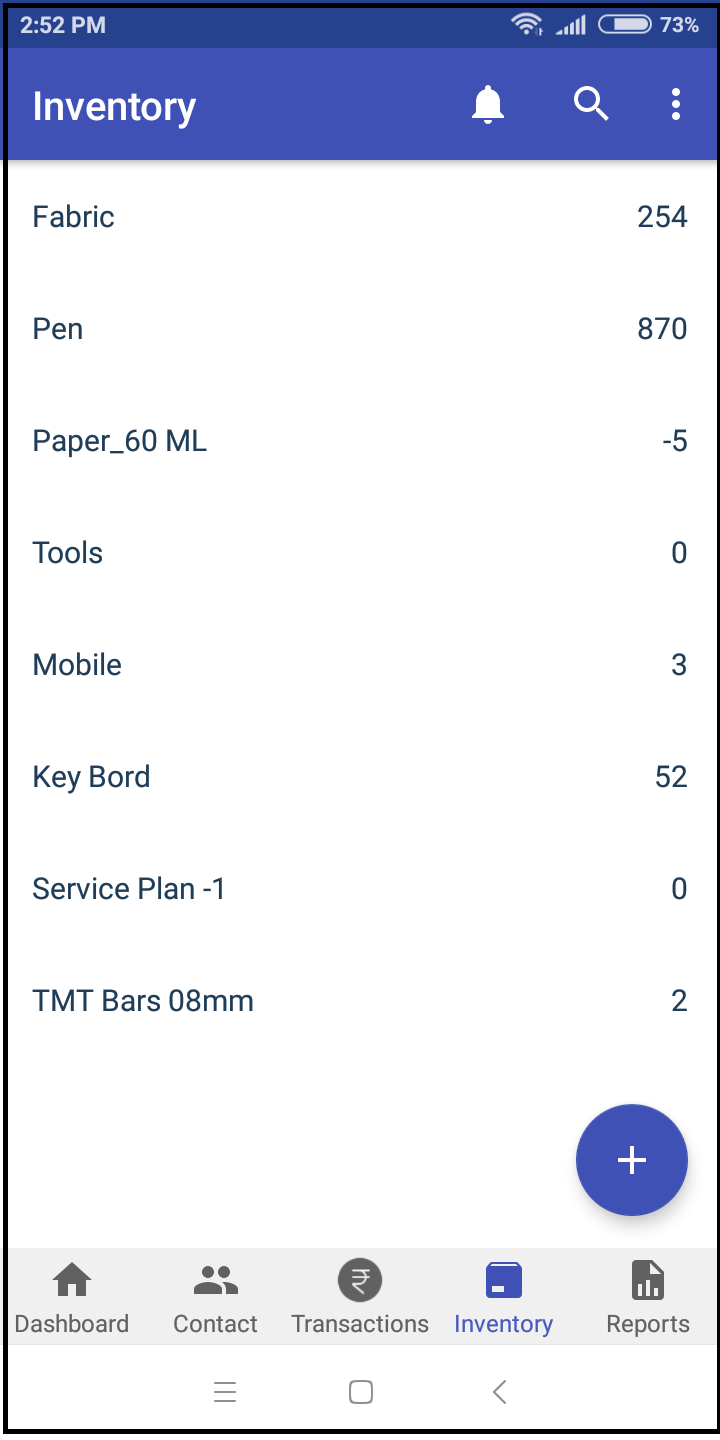 Also, you can get details of each of the item in your stock.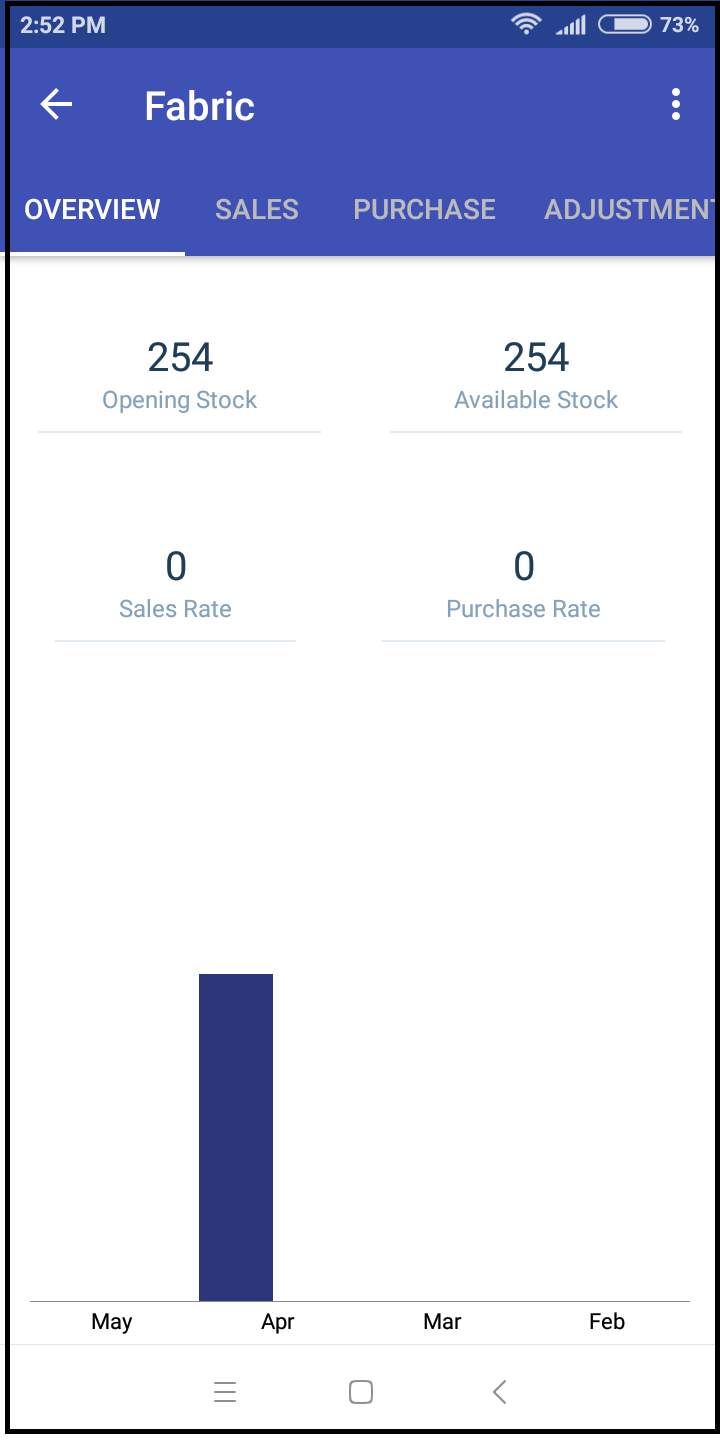 Furthermore, Zybra- GST Invoicing, Accounting and Invoicing App also has following features that makes it your all time business assistant.
5. Transactions made easier:
• Perform Sale and Purchase on the go
• Track Daily, 15 days, 30 days Receivables & Payables
• Money-in and Money-out transactions
• Add Expense, Expense Tracking
• Manage sale and Purchase returns
• SMS, whatsapp, email any transaction to your parties
• Send messages to your parties on every transaction
6. Customization and sharing of invoices:
• Customized GST Invoice templates
• Add Business Logo
• Add signatures
• Print professional Invoices
• Send Professional Invoices via SMS, Whatsapp, Email
7. Special features:
• Daily Sales updates
• Daily Payment Reminders
• Auto-Backup to keep your data safe at all times
• Import from Tally, Marg, Quickbooks, Zohobooks, Busy,etc. easily with easy steps.
• Choose to display MRP of Items in the invoice.
• Print reports and all of transactions quickly.
• GST Reminders on due dates, to avoid penalties.
• Bar-code based Invoice Creation.
• Thermal Printing of Retail Invoices
• In-App 24×7 Chat Support
• Export more than 50 Reports from Online(Web) Software
• Directly file GSTR-3B, GSTR-1 in JSON format using Zybra.
All this and a lot more to empower you in making business managing efficient.
In conclusion, with Zybra- GST Billing, Invoicing, Accounting & Inventory App, you can generate digital invoice/bills in seconds and send them. You can keep track of all Receivables and also check ledgers of every clients/customers. One gets live status of your inventory/stock even while away from the office. You would have live reporting of Profit, Loss, Sales, Expenses and Purchases.
Zybra- GST Billing Software and App has Live Data Sync with Multiple Users in the company along with Online Version of the cloud based accounting software.
To get your business assistant, Download Zybra- GST Billing, Invoicing, Accounting & Inventory App
Want to read more? Read How is Zybra better than Vyapar
Posted on Oct 8, 2020
|
By Deep Patel
|
0 Comments