Hopeful of resolving issues to roll out GST from Apr 1: Arun Jaitley
Posted on Jan 19, 2017
|
By Deep Patel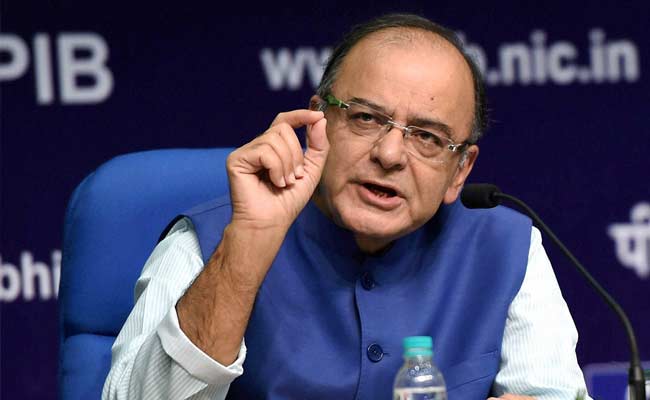 Finance Minister Arun Jaitley today reiterated that the Centre is still aiming to roll out the Goods and Services Tax (GST) regime from April 1 if all pending issues are sorted out.

GST, which is to subsume most of central and state taxes like excise, service tax and VAT, needs to roll out by latest September 16, 2017, he said.
This because, under the Constitutional Amendment passed by Parliament for the GST implementation, some of the existing levies would expire after September 16.
Jaitley said the government was aiming to implement the new sales tax from April this year. "We would want it to be implemented from April if all issues are resolved."
"There is a provision for GST implementation because constitutional amendment has been passed. So it's Constitutional necessity that before September 16 it should be rolled out," he said on the sidelines of the Vibrant Gujarat Global Summit here.
GST, or a national sales tax, will replace a jumble of levies to create one of the world's biggest single market. A single tax will make it easier to do business in the world's seventh-largest economy as also help combat evasion, boost revenue for the government.
But the rollout is struck because of differences between the Centre and states over control and administration of the tax as also on how the states that face revenue shortfall because of the GST rollout would need to be compensated.
Jaitley is hoping to resolve the issue of dual control of tax payers at the next meeting of the GST Council on January 16.
"We would want it to be implemented from April if all issues are resolved. But implementing before September 16 is a necessity," he said.
The Finance Minister said the digitisation that got a leg up post demonetisation of old 500 and 1,000 rupee notes, together with GST will lead to expansion of formal economy and boost growth.
"The two steps together will lead to a larger economy and a cleaner GDP. I am hopeful that we will see the two this year," he said.
Posted on Jan 19, 2017
|
By Deep Patel
|
0 Comments